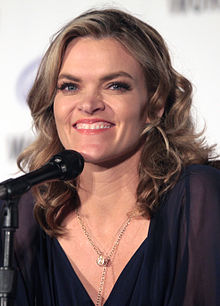 Andrea Kay "Missi" Pyle (born November 16, 1972) is an American actress and singer. Pyle plays Vera in Home Alone 4 .
Born
Andrea Kay Pyle


November 16, 1972 (age 44)
Houston, Texas, United States

Nationality
American
Occupation
Actress, singer
Years active
1996–present
Spouse(s)
Antonio Sacre (m. 2000; div. 2005)


Casey Anderson (m. 2008; div. 2012)
Ad blocker interference detected!
Wikia is a free-to-use site that makes money from advertising. We have a modified experience for viewers using ad blockers

Wikia is not accessible if you've made further modifications. Remove the custom ad blocker rule(s) and the page will load as expected.