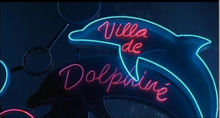 Miami, Florida is the place where the McCallister family (minus Kevin) go to in Home Alone 2.
The family stayed at the 'Villa De Dolphine', where Uncle Frank famously said "It didn't look this bad on our honeymoon!"
Ad blocker interference detected!
Wikia is a free-to-use site that makes money from advertising. We have a modified experience for viewers using ad blockers

Wikia is not accessible if you've made further modifications. Remove the custom ad blocker rule(s) and the page will load as expected.