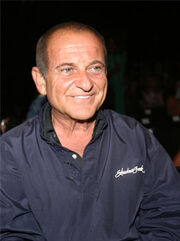 Joseph Frank "Joe" Pesci (February 9, 1943) is an American actor, comedian, musician, and is best known for his collaborations with Robert De Niro.
He is known for playing a variety of different roles, from violent mobsters to comedic leads to quirky sidekicks. Pesci has starred in a number of high profile films including Goodfellas, Casino, Raging Bull, Once Upon a Time in America, My Cousin Vinny, JFK and the Lethal Weapon series.
He is best known for portraying bumbling villain Harry Lyme in the first two Home Alone films Home Alone and Home Alone 2: Lost in New York.
External links