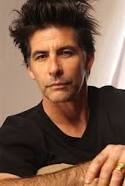 David Thornton (born June 12, 1953) is an American actor. He plays Earl Unger in Home Alone 3 .
David Thornton
Born
June 12, 1953 (age 63)


Cheraw, South Carolina, U.S.

Occupation
Actor
Years active
1983–present
Spouse(s)
Cyndi Lauper (1991–present)
Children
Declyn Wallace Thornton (born 1997)
Ad blocker interference detected!
Wikia is a free-to-use site that makes money from advertising. We have a modified experience for viewers using ad blockers

Wikia is not accessible if you've made further modifications. Remove the custom ad blocker rule(s) and the page will load as expected.