Beaupre's car is a beige Infiniti QX4. It is used three times throughout the movie. It is used by Beaupre to take a look at the houses in Washington street. The second time it is used by Jernigan to keep on the look out and the last time is used by Jernigan and Unger to get to Alex's house after Unger uses the Blue Van to block the street.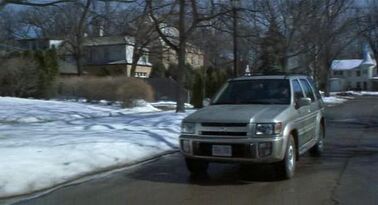 Ad blocker interference detected!
Wikia is a free-to-use site that makes money from advertising. We have a modified experience for viewers using ad blockers

Wikia is not accessible if you've made further modifications. Remove the custom ad blocker rule(s) and the page will load as expected.